Displaying items by tag: Roblox
Roblox plans to delay its IPO until 2021 in a bid in hopes of extracting more money from the process of going public, according to The Wall Street Journal.

Roblox had been set to go public in late December, part of a year-end rush of companies seeking to tap the red-hot market for initial public offerings. The company was valued at around $4 billion earlier this year and was expected to draw strong investor demand.

But it announced to employees in a memo late Friday that the listing would be delayed until early next year.

In the memo, Roblox's CEO cited the opportunity to take a more "innovative" approach to going public as more companies are experimenting with paths to going public, like dropping the greenshoe or running a hybrid auction process.

The move comes after the Airbnb and DoorDash IPOs skyrocketed on debut, reigniting arguments around better IPO pricing controls and whether companies are leaving too much "money on the table." According to a piece from Reuters, Roblox reportedly viewed the giant pops as a sign that the IPOs were under-priced, and it now hopes to fetch a higher IPO valuation.

Earlier this month, DoorDash raised $3.4 billion and saw its stock rise as much as 92% on the first day of trading, while Airbnb jumped as much as 142% in its $3.5 billion IPO.
Grammy-winning superstar Lil Nas X will be appearing on the gaming platform Roblox on November 14th for "a groundbreaking concert experience featuring some of his favorite songs, the debut performance of his new single, limited-edition items, and more!"

Here are the times for the event:

PRESHOW
Friday, Nov. 13 @ 4 PM PST

MAIN EVENT
Saturday, Nov. 14 @ 1 PM PST

ENCORES
Asia: Saturday, Nov. 14 @ 10 PM PST
Europe: Sunday, Nov. 15 @ 9 am PST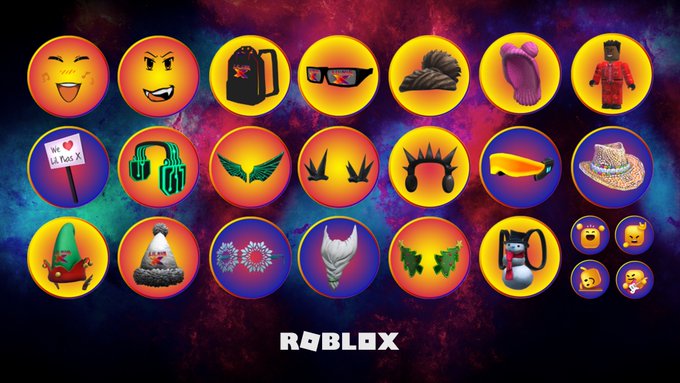 There will also be a number of exclusive Avatar items users can pick up in-game such as Accessories Bundles, and 12 different Emotes.

The first bunch of items are available now, including a free cowboy hat.




Every October since 2013, Roblox has offered the ultimate Halloween troll to its users: a limited edition Headless Horseman package that is only available during the month of October. 

I describe it as a bit of a troll to Roblox users, since the package is priced at 31,000 Robux, which is the in-game currency in Roblox. If you were to buy 31,000 Robux in the Roblox store, it would cost you just over $300.

Despite the cost of the Headless Horseman package, Roblox says that more than 11,000 users have purchased the package since 2013.