Displaying items by tag: Movies
On Saturday, New York Governor Andre Cumo announced that starting October 23rd, movie theaters outside of NYC can reopen at 25% capacity with up to 50 people per screen. There will be mandatory social distancing and other precautions.

Here is official guidance from the state: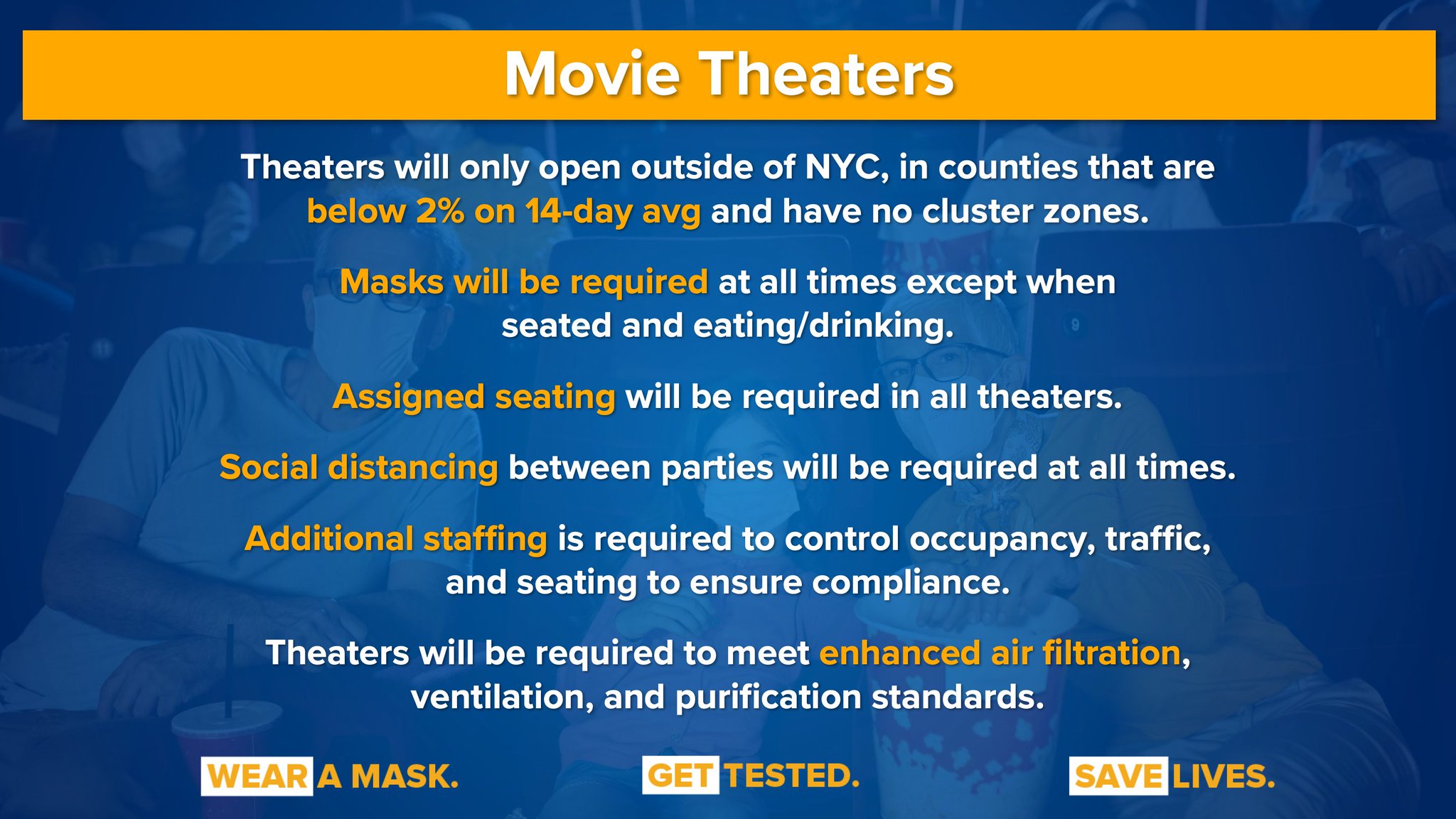 Cinemark, one of the nation's largest theater chains, announced plans to reopen five of its Las Vegas locations on Friday, August 14th. The chain had previously announced plans to open locations across the U.S. in July, but delayed those plans due to COVID-19 concerns.

Movie theaters are currently cleared to resume operations in Nevada as long as they follow certain restrictions related to the Coronavirus, including limits on the number of people allowed in auditoriums and social distancing mandates.
The newly-reopened theaters will feature "Comeback Classic" movies with tickets discount priced at $5 for adults and $3 for kids. Tickets are on sale now.
Parties of up to 20 people can also reserve an auditorium for a screening at $99.