Here's everything you need to know about the world of television for Wednesday, April 28th, 2021. I'm writing this from the Twin Cities suburbs, where AllYourScreens HQ is powered by Dunkin' Donuts coffee and trail mix.

IT'S AS IF THEY WROTE THIS PIECE JUST FOR ME
As most of you have probably figured out already, I am somewhat obsessed with user experience (UX) issues at the various streaming services and I probably spend a bit too much time in these newsletters tracking how the various services are tweaking how their subscribers interact with their apps. I am especially obsessed with content discovery and how streaming services struggle to make discovery as seamless a process as possible.

Vulture's Joe Adalian has an absolutely fascinating piece on Netflix and their efforts to solve the "decision fatigue" problem:

It's a week before Thanksgiving, and Cameron Johnson, the Netflix exec who oversees product innovation for the platform's TV interface, is on Zoom giving me a look at the company's next big product innovation. A final name for the feature hasn't been determined. Inside Netflix, the company simply refers to the project as Instant Joy.

About a minute into Johnson's demonstration, I tell him it reminds me of channel surfing on a regular TV. He tells me that's exactly what Netflix's designers were going for. "It's trying to take what is one of the best things about linear TV, which is immediate entertainment, but make it even better, because it's personalized," Johnson says. So unlike old-school TV, Netflix's version of changing channels makes sure you start at the beginning of a title and not somewhere in the middle. It knows if you're halfway through a binge, serving up the next episode in your queue rather than one from two seasons ago. And of course, the programs you're shown are determined by the algorithm, rather than some anonymous network executive. "It uses [member] taste, but it takes away a lot of that decision-making angst," Yellin explains. In other words, Play Something is meant to evolve the Netflix recommendation engine, not replace it.

At one point, Netflix engineers considered a design that completely blows up the current UX and would make interacting with Netflix feel much more like a traditional television experience:

Having drawn inspiration from its linear predecessors, Netflix designers started sketching out their first rough visual representations of how Instant Joy might work. An early thought among the team was to consider what it would look like if they blew up the established browse-centric Netflix home page and just started from scratch. "Today, you select your profile, you go into the grid of titles … and then from the grid of titles you can get the playback. It's a very understood paradigm," Davis tells me one afternoon over Zoom. He then shows me a slide of a very different-looking Netflix home screen, one with the streamer's kids' show Carmen Sandiego front and center. It's a static image, but Davis tells me to "imagine the video is actually playing" as soon as I select my user profile, Zenith-style.
In this vision of a Netflix home page, the now-familiar rows of categories would be invisible at first. Instead, you'd click in, and a title would just start playing, with the show's title and the words "now playing" appearing in the upper-left-hand corner of the screen. You'd still be able to browse the full content catalogue if you wanted, of course: Icons such as a magnifying glass and a row of boxes would also appear onscreen, reminding users they had other options. But the default would be a personalized Netflix "channel" playing something the algorithm thought you might enjoy. "If we actually built this and shipped it to members today, it would probably be far too jarring," Davis says, "because it disrupts the expectations of what Netflix is too much."

You really need to read the entire piece, which is jammed with great behind-the-scenes details about Netflix's efforts to improve content discovery.

And it's a reminder of why this newsletter is called "Too Much TV." There is a tidal wave of new content coming every day and the aim of this newsletter and the web site AllYourScreens.com is to help you cut through the clutter a bit and hopefully highlight some less-publicized programs that are worth your attention. The world has plenty of reviews of The Handmaid's Tale. My goal is to help remind you about some of the other great new stuff.

SPEAKING OF CONTENT DISCOVERY ISSUES
I am a big fan of Discovery+ for both personal and business reasons. The Discovery/Scripps content is the one category of programming that my wife and I can both agree on in a pinch. And the ad-free option is a life changer if you're used to watching the regular cable networks. Discovery reported yesterday that Discovery+ already has more than 15 million subscribers, which puts is ahead of most analyst estimates for growth. 

One of the upsides of Discovery+ is that is rolling out a large number of originals each month, ranging from brand extensions of established titles to new specials and documentaries. But it almost impossible to keep up with the new content, for a couple of unrelated reasons. 

For whatever reason, the Discovery+ app tends to favor popular titles over new ones in the highlight areas. Which I suppose makes sense if the goal is to highlight the titles the most people are wanting to see at that moment. But I can't count how many times I've opened Discovery+ and looked for a new title without finding it highlighted or even visible in the correct genre tab. I can always find the title by searching for it, but the percentage of subscribers willing to do that is extremely small. To be charitable, the Discovery UX is a work in progress and hopefully this an issue they figure out in the near future.

The second content discovery issue is a more inside-baseball thing and I'll preface this by saying that I don't have behind-the-scenes knowledge of how the publicity assignments for Discovery+ are organized. But from dealings with publicists there, the PR responsibilities for Discovery+ seem to mostly be shared by existing publicists for the various cable networks. An arrangement that almost guarantees a lot of smaller new titles will be given less attention internally, which leads to less promotional attention. My sense is that this is an issue that everyone there is aware of, given that in recent weeks I have been begun to be contacted more by outside publicists working for individual Discovery+ programs and specials.

ODDS AND SODS
* Longtime Sony Pictures Entertainment executive Keith Le Goy has been named the studio's chairman of worldwide distribution and networks.

* Niecy Nash will be hosting a new version of Don't Forget The Lyrics, which will during the 2021-2022 season on Fox.

* Starz will premiere the six-part limited series Little Birds on Sunday, June 6th. The series is described as "a modern tale of a woman losing and then finding herself down a mesmerizing rabbit hole, which is set in 1955 Tangiers."

* Ad Week has a good interview with Ken Gibbs, who is the Head of Series, Social at Prime Video.

* Jimmy Fallon's Tonight Show is set to premiere a six-episode series about working during the pandemic.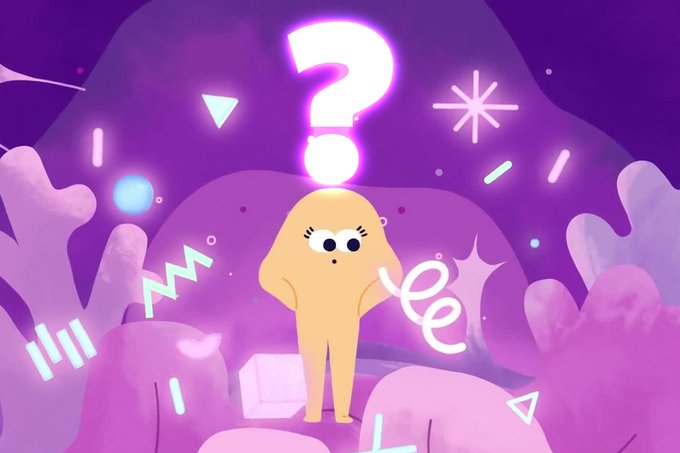 TODAY'S PREMIERES
1) Headspace Guide To Sleep Series Premiere (Netflix)
Learn all about sleep, your relationship with it, and how to build healthy habits for a more restful night in Headspace Guide to Sleep. Over the course of seven animated episodes, Headspace Director of Meditation and Mindfulness teacher, Eve Lewis Prieto, reveals the science behind a healthy night's sleep and provides tips on how to get the best sleep you've ever had. Each fifteen minute episode explores a different aspect of our relationship with sleep—such as insomnia, stress, our phones, and even sleeping pills—followed by a guided wind down designed to help you on your journey to a better sleep.

2) Life Under Renovation (Discovery+)
The series follows five families from across the country as they take on the ambitious task of capturing the ups and downs of the biggest renovation of their lives. Inspired by a major life event, from accommodating a newly blended family or unexpected twins, the self-shot series tracks the progress of the families' home renovation realities from beginning to end.

3) Sexify (Netflix)
While working to create a sex app, a young woman and her friends set out to explore the world of intimacy and learn about themselves in the process.

4) The Handmaid's Tale Season Four Premiere (Hulu)
On the run, June and the fugitive Handmaids seek refuge. In Gilead, Aunt Lydia reels from the loss of 86 children on Angel's Flight. The combative Waterfords, in custody in Toronto, learn of June's feat.

If you'd like to get this daily feature as an email, subscribe to our free daily "Too Much TV" newsletter here.

I'll be back with another one tomorrow. If you have any feedback, send it along to This email address is being protected from spambots. You need JavaScript enabled to view it. and follow me on Twitter @aysrick.