Here's everything you need to know about the world of television for Tuesday, November 17th, 2020. I'm writing this from the Twin Cities suburbs, where AllYourScreens HQ is powered by Iced Tea and pasta salad.

ESTIMATING STREAMING SUBSCRIBERS IN THE U.S.
It is amazing to me how difficult it is to get even the most basic information about streaming services. Forget churn rates and subscriber acquisition costs. It can sometimes be challenging to even determine the simplest information, such as the number of U.S. subscribers.

The Entertainment Strategy Guy has just posted part one of his estimate of U.S. subscriber numbers for every streaming service he estimates has more than 2 million U.S. subscribers:

What you know, or have been told once, is how many Amazon Prime subscribers there are. With Prime comes access to Prime Video. We don't know how many members actually use that service or, more importantly, know how many value the service enough to pay for it on a recurring basis. (What a subscription is, by definition.)
But here's what's crazier: we don't even know how many Amazon Prime subscribers there are by country. They could have 50 million US Prime members…or 125 million. Literally know one knows. (In fact, we haven't gotten an update on Prime membership since January.)

In this piece, he provides his subscriber number estimates and in the next piece, he promises to talk a bit about his methodology. All of this is very helpful info for anyone who follows the streaming service market and it's one of the few concrete metrics we have to draw on in an industry that doesn't provide nearly enough specific benchmarks.

APPLE TV+ TO SHARE TWO 'CHARLIE BROWN' HOLDAY SPECIALS WITH PBS
The streaming service Apple TV+ announced earlier today that it is sharing two holiday-oriented Charlie Brown specials with PBS and PBS Kids. Apple TV+ recently inked a deal that gave it exclusive rights to a number of Charlie Brown shows and specials. But under the terms of this agreement, A Charlie Brown Thanksgiving will also air on PBS and PBS Kids on November 22nd at 7:30 pm local time/6:30 pm CT and A Charlie Brown Christmas will air on PBS and PBS Kids on December 13th at 7:30 pm local time/6:30 pm CT. Both specials will air ad-free with a short mention of Apple TV+ before the special begins.

It's a smart deal for both sides. PBS gets access to some beloved specials and Apple TV+ gets some free publicity and plenty of goodwill.

WHEN IT COMES TO NEWS, PEACOCK SHOULD BE THINKING OUTSIDE THE BOX
The NBCU streaming service is focusing quite a bit of resources on building out its news section beyond just including the clips from MSNBC and NBC News. The service has recently added two new talk shows and while I'd love to know the rationale behind making them two-hours long each day, I have a bigger problem with the efforts so far. 

If NBC really wants to create something that isn't just a pale reflection of NBC News and MSNBC, it needs to greenlight ideas that go beyond the traditional formats and conventional wisdoms of network news. Do shows that have some viral potential, like a series that deconstructs fake news stories that are going viral. Instead of hiring talk shows that are just ike the current NBC News roster (except younger), why not hire hosts based in places outside the NYC/DC axis? Imagine a news show coming from Nashville or Denver or Minneapolis or Baton Rouge? Create a modern-take on the classic CNN Crossfire format.

Much of what Peacock is doing seems to be defined by an attempt to recreate what NBC already has, rather than inventing new genres that can bring in a younger, more engaged digital-first audience.

WHY ISN'T DISNEY+ DOING A 'LOST' SPIN-OFF SERIES?
This started out as a piece for the newsletter, but it ended up running too long. But it's a serious question. Why isn't Disney doing a spin-off of one of its most iconic TV shows? Especially one that offers so much mythology to work with:

So what would a Lost spin-off series look like? Well, one possibility would be the storyline that the Lost co-creator/executive producer Damon Lindelof and executive producer Carlton Cuse laid out in the 12-minute long epilogue "The New Man in Charge," which was released on the season six DVD collection. The short contained two storylines and both of them build on the backstory of the original series.

Read the entire thing here. And if this idea does happen, I am available for consulting work.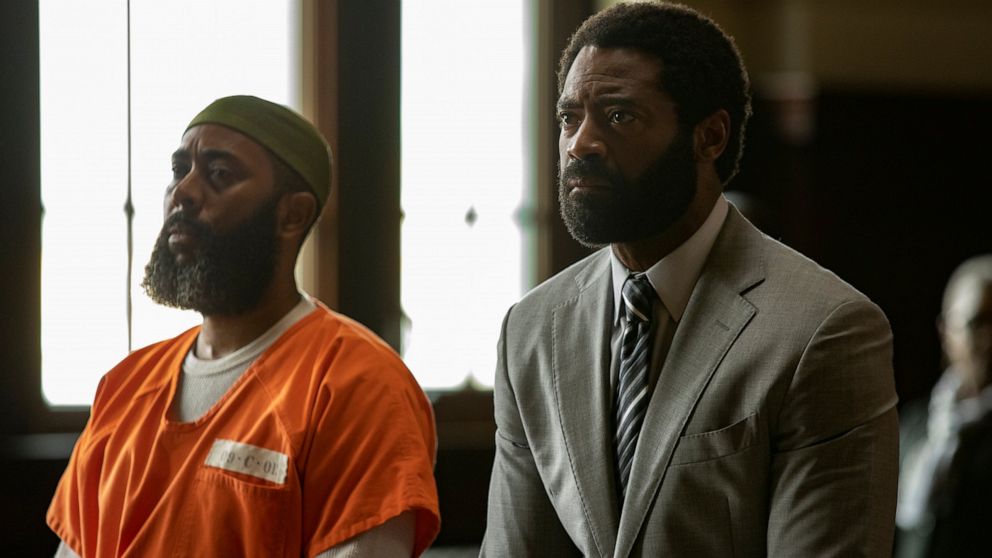 WHAT'S ON TODAY:
Here is a rundown of the new television programs premiering today:
1) Bitter Daisies (Netflix)
While investigating the disappearance of a teen girl in a tight-knit Galician town, a Civil Guard officer uncovers secrets linked to a loss of her own.

2) Crazy, Not Insane (HBO)
Psychiatrist Dr. Dorothy Otnow Lewis has dedicated her career to the study of murderers, seeking answers to the question of why we kill. This provocative documentary explores, like a scientific detective story, Dr. Lewis's lifelong attempts to look beyond the grisly details of homicides into the hearts and minds of the killers themselves.

3) Forged In Fire Season Premiere (History)
The series returns with new host, former U.S. Army Green Beret Grady Powell, as world-class bladesmiths compete to create history's most iconic edged weapons. In each episode, four of the nation's finest bladesmiths come together to put their skill and reputations on the line, trying to avoid elimination and win the $10,000 prize. They use sweat, fire, force of will, and a well-equipped forge to turn raw material into authentic, fully functional implements of war. These weapons must stand up to a battery of strength & sharpness tests, as well as the critical assessment of our expert Judges David Baker, Doug Marcaida, and Bladesmiths J. Neilson and Ben Abbott.

4) For Life Season Premiere (ABC)
After nine years of fighting to win his freedom, it's do or die for Aaron Wallace. As dangerous enemies lurk at Bellmore and Marie faces criminal charges for assisting Aaron in prior cases, Aaron must find a way to gain the upper hand on Maskins.

5) Holiday Home Makeover With Mr. Christmas Series Premiere (Netflix)
Benjamin Bradley, best known as Mr. Christmas, is a veteran in the interior design industry with a healthy obsession with the holiday season. For Mr. Christmas, the holidays are all about celebrating love, life, family and friends through meaningful traditions. In the new Netflix series Holiday Home Makeover with Mr. Christmas, Bradley takes you behind the scenes as he puts his design expertise and vast Christmas collection to good use. Equipped with lights, garlands, and enough tinsel to blanket the North Pole, he and his team of elves work around the clock to bring holiday cheer to families and communities deserving of a home makeover for the most joyous time of year. Mr. Christmas invites viewers along for the ride to kick off the holiday season and get inspired to take their own home decorating and traditions to the next level.

6) No Man's Land Series Premiere (Hulu)
No Man's Land dives into the depths of the Syrian civil war through the eyes of Antoine, a young French man in search of his estranged, presumed to be dead sister. While unraveling the mystery, piece by piece, Antoine ends up joining forces with a unit of Kurdish female fighters, fierce women and ISIS' biggest nightmare, and travels with them in ISIS occupied territory. Antoine's journey crosses paths with adventurers and anarchists, spies and innocent victims, and provides a unique look at the tragic events in Syria, and the way they affect the entire world.

7) Resist (YouTube)
This 12-episode documentary series follows the grassroots work of multicultural/intersectional organizations fighting the Los Angeles county's $3.5 billion jail expansion plan in 2018 and examines the issues of cash bail, unlawful arrest, over-policing of Black and brown neighborhoods, and mass incarceration.

8) The Wonderful World Of Mickey Mouse Series Premiere (Disney+)
it's nothing but fun and excitement for Mickey and his best pals – Minnie, Donald, Daisy, Goofy and Pluto - as they embark on their greatest adventures yet, navigating the curveballs of a wild and zany world where the magic of Disney makes the impossible possible. Each seven-minute short is filled with laugh-out-loud comedy, modern settings, timeless stories, new music and the unmistakable classic art style of the "Mickey Mouse" shorts. The series will include stories inspired by various lands at Disney parks and cameos by classic Disney heritage characters.


This newsletter is called "Too Much TV" because....well, it's hard to keep track of all the new television premiering everyday. To help you prioritize your viewing, click here to see our list of more than 400 upcoming television premieres, movies and finales. You'll find listings from more than 70 networks, as well as streaming services and web shows.

If you'd like to get this daily feature as an email, subscribe to our free daily "Too Much TV" newsletter here.

I'll be back with another one tomorrow. If you have any feedback, send it along to This email address is being protected from spambots. You need JavaScript enabled to view it. and follow me on Twitter @aysrick.