Here's everything you need to know about the world of television for Wednesday, October 21st, 2020. I'm writing this from the Twin Cities suburbs, where AllYourScreens HQ is powered by Gatorade and random snacks.

ABOUT THOSE NETFLIX SUBSCRIBER NUMBERS
Netflix held its 3Q call for investors and the press Tuesday after the close of the markets and I'm sure you have read plenty of coverage about the slightly disappointing subscriber numbers for the quarter. And to be honest, after arguing about Netflix on social media all Tuesday evening, just the thought of discussing them anymore makes me ill.

Instead, let me throw out an idea I've been trying to work into a much longer piece for the web site. Much is being made about Netflix's increased willingness to cancel shows or decline to pick them up after a couple of seasons. The general consensus in the industry - both from the creative community and the press - is that this is a bad trend. The creative folks argue that cancelling a show after a couple of 6-10 episode seasons cheats the audience out of the additional potentially great seasons the show would have if it was on a traditional TV network. And the press frame the trend as a combination of cowardice and an indication of a maturing company that is becoming more financially conservative.

I would like to make a counter argument. That shows with only 2-3 seasons of limited episodes isn't a failing of Netflix. Instead, it's an indication that television is undergoing a massive financial and creative restructuring that many people in the industry either don't understand or hope is just a passing phase.

Think of the television industry in 2020 as the music industry in 1970. Back then, the industry had fully shifted to a model in which bands recorded an album every year or two. They toured non-stop and everything was structured towards album sales. And hopefully some hit singles to drive album sales. The price of albums was artificially high and the music industry was a cash cow that threw off more money than most bands could spend. 

The music industry looks very different in 2020 and it's not an exaggeration to say that there were moments in that transition when it wasn't clear that the industry would survive in any recognizable form. The industry has consolidated into three major labels that generate most of the revenue. And the revenue they do generate is driven by streaming and publishing money. Albums are a part of the picture, but an increasingly small part of the overall revenue stream.

I would argue that Netflix offers up a glimpse of the future of the television industry. Shorter seasons and limited runs, with companies buying out the back-end profit participants as a way to maximize their revenue during the project's early, most profitable years. Rather than focusing on potential blockbuster IPs that are the unicorns of the entertainment industry, grind out a bunch of singles and doubles. Projects that are designed to promote engagement for the platforms that carry them. This is a world where a show that keeps current subscriber happy and lessens subscriber churn is as important (if not more so) than the big ticket project that might bring in some new subscribers. Those one-hit projects will become even more integral as streaming services begin to bang up against the maximum number of people who are going to subscribe to their service.

The industry will also spend more time focusing on the "Moneyball" aspects of programming. Identifying niches that can be exploited at a cost that encourages innovation and experimentation. A $100 million movie starring Dwayne Johnson might be an almost sure-thing. But it's also expensive and a streaming service only needs a limited number of those high-value projects per quarter to spark new subscriber efforts. The war will be won and lost with the limited-run TV shows, the relatively cost-efficient genre movies and cheap programming like true crime documentaries that have the potential of breaking big. 

It's easy to get caught up in crunching numbers trying to determine which original streaming movie was most successful. My premise is that the real battle is in the trenches. What will makes and break every streaming service is how they balance their content portfolio. Is Netflix executing that strategy successfully? I suspect every industry analyst has a different take on that question.

I think it's a work in progress. I look at what they've done with a marginal title like Cocomelon & find reasons to be optimistic. I think pivoting the company's content to a more global approach could be as important as the company's initial pivot from DVDs to streaming. But there are still plenty of content issues to sort out & the resolution of some of that isn't knowable from outside of the company.

ADVENTURES IN INTERFACES
One of the many interesting things that came out of the Netflix investor call was a comment about how much viewing is driven by the Netflix interface recommending content to users. Given that, it's interesting to note that Netflix has slightly tweaked its interface again. For a few months they have had a sidebar link to "upcoming shows." Typically, there have been a couple of horizontal rows of suggestions. One row was stuff hitting the service in the upcoming week and a second row touted stuff coming in the next couple of weeks. Users can also click a button to be "reminded" of the titles. Which means the titles will be highlighted in the interface the user sees on Netflix. And they'll also receive an email reminder about the program. After a few weeks, Netflix added a third horizontal column of titles that had just been released on Netflix.

Netflix has now renamed that page as "New & Popular" and has made some additions to the horizontal columns. The top horizontal column is now the "Top Ten in the U.S. Today" list. Second is the "New On Netflix" list. The stuff coming in the next few weeks is now listed as "Worth The Wait," followed by horizontal columns named "Coming This Week" and "Coming Next Week." My guess is that this upcoming content tab is proving to be a reliable way to cut through the clutter and providing reminders to users is a successful content strategy.

SPEAKING OF INTERFACES
I have Hulu Live TV at home & was surprised to see that I could watch the evening news broadcasts from a number of stations around the country last night. They showed up under the "live TV" tab and I'm not sure whether it was a technical glitch or some new content effort.

FWIW, here is what it looked like on my home TV:





ODDS AND SODS
Bob Iger's first board seat since stepping back at Disney and leaving Apple is at the vegan dairy start-up Perfect Day.

UK's Sky History pulls reality show following complaints over contestant's possible racist tattoos. This story has a pretty funny kicker.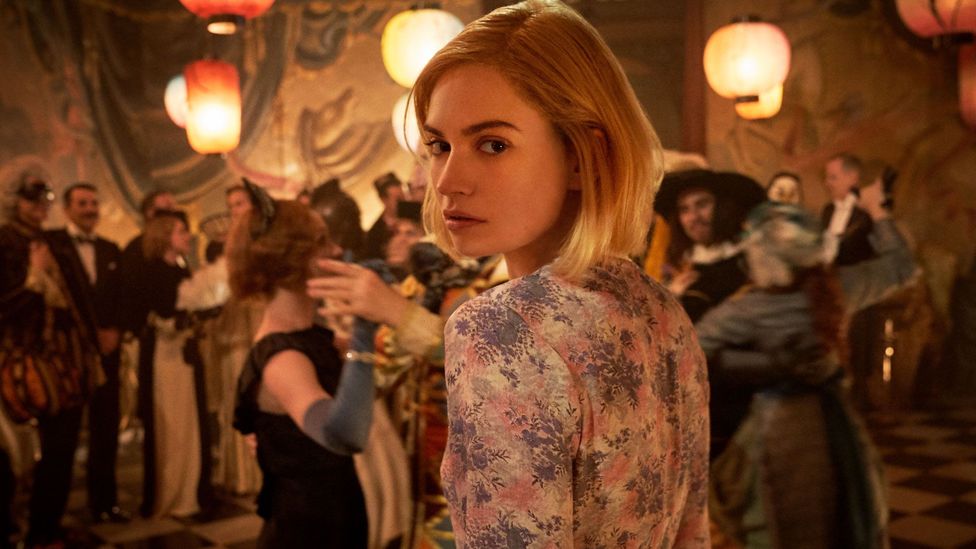 Here is a rundown of the new television programs premiering today:
1) Bitchin' Rides Season Premiere (Motor Trend)
Dave Kindig, owner and operator of Kindig-It Design in Salt Lake City, Utah turns out one-of-a-kind vehicles for his demanding (and sometimes famous) clientele. From rendering and design to building and restoring, viewers see vehicles being made from the ground up before being revealed to the car's owner.

2) Black-ish Season Premiere (ABC)
The season premiere takes us to the beginning of the global pandemic for the Johnsons. As a first responder, Bow receives her family's praise for her work, with Junior being her biggest fan. But over time, the family loses their enthusiasm, and Bow discovers someone in her house is breaking the quarantine lockdown rules. Meanwhile, Dre tries to convince everyone that he too is an essential worker.

3) My Next Guest Needs No Introduction With David Letterman Season Premiere (Netflix)
TV legend David Letterman teams up with Dave Chappelle, Robert Downey Jr. and more for another season of in-depth interviews and curiosity-fueled excursions.

4) Nova: Touching The Asteroid (PBS)
On October 20, 2020, a NASA spacecraft called OSIRIS-REx will attempt to reach out and retrieve samples from an asteroid named Bennu to bring them back to Earth. The OSIRIS-REx team, operating the spacecraft remotely from Colorado, has just three chances to extend its spacecraft's specialized arm, touch down for a mere five seconds, and collect material from the surface of Bennu. If they can pull it off, scientists could gain great insight into Earth's own origins — and even learn to defend against rogue asteroids that may one day threaten our planet. NOVA takes viewers inside the mission as the team embarks on a daunting quest that pushes the boundaries of what robotic spacecrafts like OSIRIS-REx are capable of. The film offers a clear-eyed look into the painstaking work that goes into answering, piece by piece, big questions about how our solar system was made and how life on Earth began.

5) Rebecca (Netflix)
After a whirlwind romance in Monte Carlo with handsome widower Maxim de Winter (Armie Hammer), a newly married young woman (Lily James) arrives at Manderley, her new husband's imposing family estate on a windswept English coast. Naive and inexperienced, she begins to settle into the trappings of her new life, but finds herself battling the shadow of Maxim's first wife, the elegant and urbane Rebecca, whose haunting legacy is kept alive by Manderley's sinister housekeeper Mrs. Danvers (Kristin Scott Thomas).

6) The Conners Season Premiere (ABC)
The Conners are back and dealing with the pandemic, and life's financial troubles loom over the family. Dan is still trying to catch up on back-mortgage payments and avoid a potential eviction, while the Lunch Box is closed for everything but takeout and delivery. Becky and Darlene are both forced to search for additional income at the newly reopened Wellman Plastics plant.

7) The Goldbergs Season Premere (ABC)
Adam, now a senior, returns to William Penn Academy as he wrestles with the fact that he is a cool kid and no longer a nerd while his original friend group isn't as lucky. Meanwhile, Beverly attempts to have a more grown-up relationship with Erica and Barry before they head back to college.

This newsletter is called "Too Much TV" because....well, it's hard to keep track of all the new television premiering everyday. To help you prioritize your viewing, click here to see our list of more than 400 upcoming television premieres, movies and finales. You'll find listings from more than 70 networks, as well as streaming services and web shows.

If you'd like to get this daily feature as an email, subscribe to our free daily "Too Much TV" newsletter here.

I'll be back with another one tomorrow. If you have any feedback, send it along to This email address is being protected from spambots. You need JavaScript enabled to view it. and follow me on Twitter @aysrick.