Here's everything you need to know about the world of television for Wednesday, July 21st, 2021. I'm writing this from the Twin Cities suburbs, where AllYourScreens HQ is powered by BBQ pizza and trail mix.

HOLLYWOOD SUPPORT STAFF SEEK LIVING WAGES
I've written before about how the pay and benefit crunches for support staff are going to be one of the central issues of the upcoming negotiations between Hollywood unions and the studios. The Hollywood Reporter does a nice job of laying out some of the problems:

Larger TV production trends also have stymied those seeking raises. Short production schedules, small episode orders and writers "mini-rooms" have led to less overall income on each show and more job-hunting, 871 members say, while the general dearth of series with multiple seasons has diminished the number of roles with relative job security and chances for promotion.

"There used to be a clear ladder where the first season, you were the writers' PA, the second season you were the writers assistant or script coordinator, maybe the second or third season you got a freelance job, and once you freelanced, the next season you would staff," says writers assistant and 871 member Amy Thurlow, who is on the local's negotiations committee. "And you can't get there when there's only one season of a show."

While it would cost some money in the short term, if I were running one of the big streamers, I would unilaterally announce a raise for any support staff hired on an original production. In an era where the competition for talent is so intense, being known as a support staff-friendly company is a good selling point to producers and showrunners looking for a home for their next project. Investing in support staff is not unlike investing in a better studio or upgraded equipment. It's money that isn't seen on the screen. But it makes everything up to that point work so much smoother.

AN UPDATE ON 'MANIFEST'
In Friday's newsletter, I mentioned that I had spoke with Manifest creator/showrunner about the show's future after it had been canceled by NBC after three seasons. The first two seasons of the show were added to Netflix in June and it has remained near the top of that services "Top Ten" list ever since. That success has sparked a series of stories wondering if the show might return in some form and he recently spoke with me about that:

One of my favorite movies is Field Of Dreams and we both remember the mantra, "If you build it, they will come." So there is a little bit of reckless optimism going on here and I have just set out to keep the conversation alive. A lot of the actors as well as a number of fans have been engaging in the conversation with me.  I have seen enough Cinderella story endings over the years with other shows. A show is canceled and then due to overwhelming popularity in reruns or a platform or social media engagement either a third-party studio or a third-party network stepped in and created a number of new episodes or a movie or kept the show going.  I've seen it happen often enough that I have to ask myself, "Why not Manifest?" Here we are a month, almost five weeks after the announcement of cancelation and more people than ever are watching the show.

All I can report from Hollywood is that the incredible support and enthusiasm for the show has been noticed and has resulted in some conversations. I know that NBC is aware of the interest. I know they've taken notice. Obviously, Netflix is aware. They've taken notice. And other people have taken notice. We have taken several calls discussing financing assistance. These are companies that produce television and movies and music and they're reached out to us and sat down with us and had a serious conversation about figuring out how we could keep the show going.

Aside from the discussion of Manifest, we had an interesting conversation about social media and it's something that I think doesn't get enough attention inside the industry:

When I think about the relationship between social media and Manifest, there is a deep connection that has always felt very organic. In my opinion, one of the satisfying aspects of the show for the viewer is that you're not only watching a show, you're on a shared journey with the characters and everybody else who is watching the show with you. And I think that social aspect - in a really wonderful way - has elevated the television viewing experience. Because it allows us as a community of entertainment consumers to communicate with each other, to brainstorm together, to puzzle-solve together when it comes to the mysteries of the show. And then also to just emote communally. To just share in the emotional journey together. 

I think we've always done that. But it was always at home. Alone, or with whomever was with us on the couch. But in this modern era, to have the opportunity to find like-minded people and have the ability to have an ongoing conversation about the journey makes the experience all the more satisfying and powerful. So as the creator and showrunner, I like to participate in that aspect of the experience as much as I can. Because I like to think that my contribution to the dialogue is additive and hopefully brings additional insight into the viewing experience. 

SPEAKING OF SOCIAL MEDIA
Twitter has announced that is testing an up/down voting feature. The theory is that Twitter could use the responses as an alternative way to determine which tweets should be highlighted to a larger audience. 



This is a great idea, in theory. But it's pretty easy to see how well-organized campaigns could use the voting to downvote politicians or causes they don't like so that the algorithm begins to de-prioritize them.

IF I WERE RUNNING CNN+
Did you know that nearly 1,000 coal miners have been on strike for more than 100 days? You certainly didn't if you were watching any of the big three cable news networks. A new study by watchdog group Media Matters shows that while that attempt to unionize some workers in Alabama received hours of national coverage, the Alabama strike has not received one mention on CNN, Fox News or MSNBC:

The strike gained coverage from larger print publications like The Guardian and The Nation in June, but even after protesters faced arrest and targeted acts of violence, cable news still did not deem it newsworthy. (For comparison: Fox News, an outlet that has consistently claimed it cares about coal jobs, devoted 1 hour and 18 minutes over just five days that month to covering a school district in New Jersey that changed references to holidays on its academic calendar to simply "days off.") When the miners took their efforts to New York City to protest the hedge funds that backed Warrior Met -- including its largest stakeholder, BlackRock -- the biggest names in news remained silent. 

If I was in charge of the content mix at the upcoming news streamer CNN+ (or the original news coverage at Peacock), these are the types of stories I'd lean into. Under-covered local stories with national implications. Stories that have the potential to break out on social media and promote the service. Instead, Peacock and CNN+ seem to be leaning into a mix of familiar formats with some newer faces and a few shows featuring faces from their linear news networks. That approach is safe and no one will get fired if it doesn't work. But it's not going to do much to build a new audience or increase revenue.

ODDS AND SODS:
* Zack Snyder's Stone Quarry Productions signs a first-look deal with Netflix.

* A day after making it available on Amazon Fire devices, Sling is rolling out its new interface on Roku devices. Apple and Android devices will be added later this year.

* The state of Florida plans to give the Walt Disney Co. more than half a billion dollars in corporate tax breaks to subsidize Disney's planned new regional headquarters.

* Netflix faces several uphill battles. This is why it wants to fight them.

* HBO is premiering a three-part documentary on August 3rd entitled Obama: In Pursuit Of A More Perfect Union.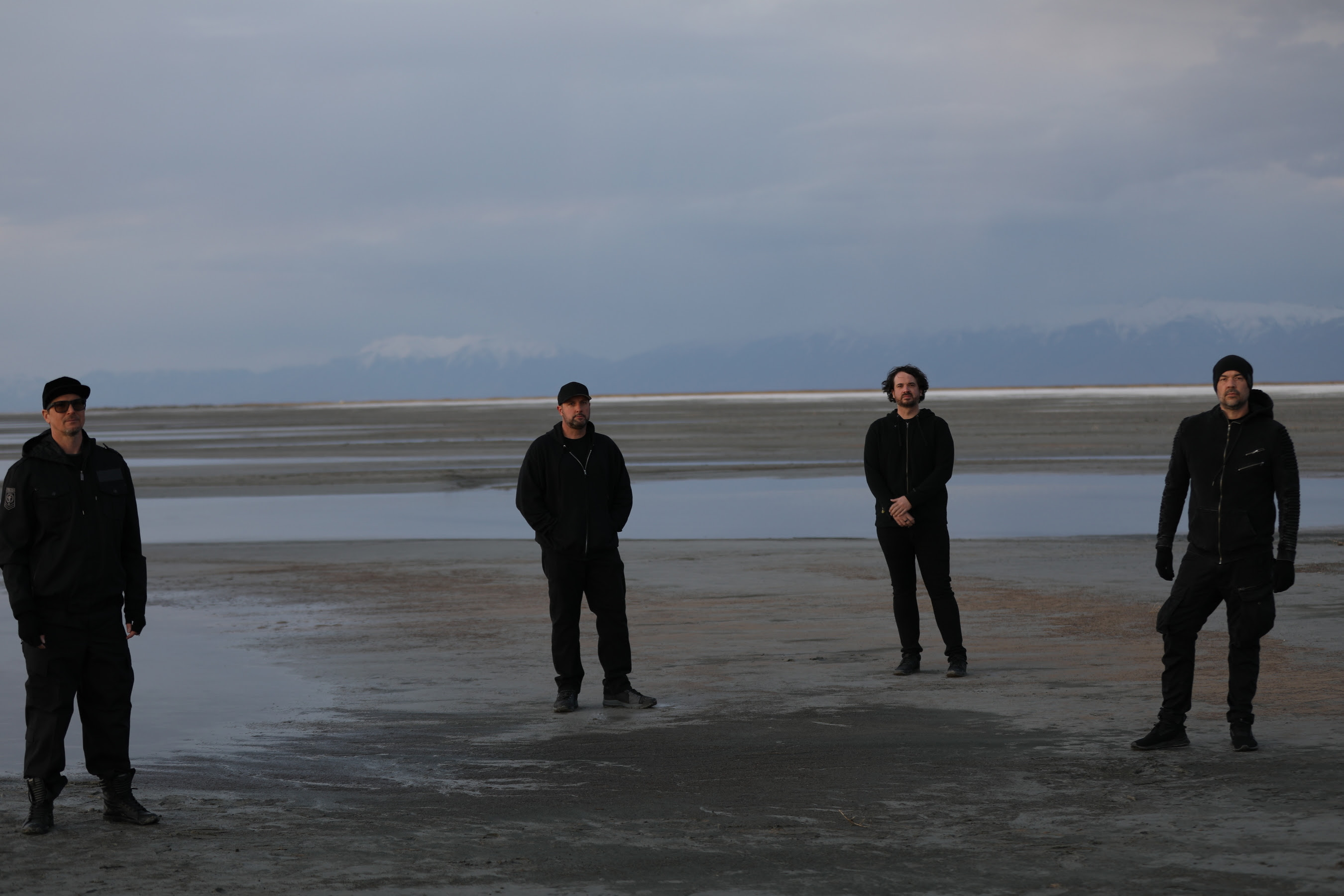 WEDNESDAY'S PREMIERES:
1) Ghost Adventures Season Premiere (Discovery+)
"The Ghost Adventures crew receive calls on the regular about claims of unrelenting paranormal activity that is terrifying those in its wake. Whether it's poltergeist activity at a popular Hollywood costume shop or shadow figures inside a celebrity residence, these complex paranormal mysteries leave everyone wanting answers. Using advanced cutting-edge technology along with their unique paranormal intuition and more than two decades of experience, Zak, Aaron, Billy and Jay examine each situation searching for evidence that will point them to a better understanding of the unexplained phenomena."

2) Kamp Koral: SpongeBob's Under Years (Paramount+)
"At Kamp Koral, the craziest sleepaway camp in the kelp forest, 10-year-old SpongeBob SquarePants and his pals spend the summer building underwater campfires, catching wild jellyfish, and swimming in Lake Yuckymuck."

3) Kandisha (Shudder)
"It's summer break and best friends Amélie, Bintou and Morjana hang together with other neighborhood teens. Nightly, they have fun sharing scary stories and urban legends. But when Amélie is assaulted by her ex, she remembers the story of Kandisha, a powerful and vengeful demon. Afraid and upset, Amélie summons her. The next day, her ex is found dead. The legend is true and now Kandisha is on a killing spree— and it's up to the three girls to break the curse."

4) Keeping Up With The Joneses (LMN)
"Vivica A. Fox stars in this tale of a high-powered businesswoman and her stepdaughters fighting for control of the family company."

5) Through Our Eyes (HBO Max)
"Through Our Eyes spotlights the perspectives of children as they experience some of the most challenging issues facing families today – homelessness, parental incarceration, military caregiving, and climate displacement – in four 30-minute films designed for adults and as a co-viewing experience for kids ages 9 and older."

6) Ultra City Smiths Series Premiere (AMC+)
"Hey Guy. Welcome to Ultra City. It's Detective David Mills' first day on the job and things just got heavy. Carpenter K. Smith, Our Last Bright Hope, went out for a pack of cigarettes...gone seven hours since."

7) Words Bubble Up Like Soda Pop (Netflix)
"After meeting one bright, sunny day, a shy boy who expresses himself through haiku and a bubbly but self-conscious girl share a brief, magical summer."

If you'd like to get this daily feature as an email, subscribe to our free daily "Too Much TV" newsletter here.

If you have any feedback, send it along to This email address is being protected from spambots. You need JavaScript enabled to view it. and follow me on Twitter @aysrick.