Here's everything you need to know about the world of television for Wednesday, June 9th, 2021. I'm writing this from the Twin Cities suburbs, where AllYourScreens HQ is powered by caramel-flavored tea and coconut-cream crackers.

THE BATTLE FOR BATTLE ROYALE
The battle royale gaming genre is extremely popular, led by Fortnite. While other competitors have sprung up in recent years and nabbed substantial audiences - the Call Of Duty: Warzone has nearly 100 million players - Fortnite continues to dominate the conversation with its willingness to embrace and integrate pop culture characters from nearly every media company and IP holder. The game is organized into chapters, with each season inside the chapter running about ten weeks. At the beginning of each season, the game is taken offline overnight and when it returns, the island the game is set on looks different. Weapons and accessories have been added and removed, with new storylines being rolled out that include familiar pop culture characters. Previous seasons have included an array of DC and Marvel superheroes, characters from Star Wars and The Mandalorian. The net result is the regular changes create an enormous amount of in-game excitement as well as untold tens of millions of dollars worth of free publicity. To say nothing of the chance to sell players another $10 season battle pass. 

Season seven of chapter two premiered yesterday and it has an alien invader theme. Players can capture and control small alien craft and use alien weapons. And the trailer from the season premiere promises appearances by everyone from Superman to Rick Sanchez from Adult Swim's Rick & Morty.

Check out this story trailer for the season, which provides a pretty good example of why you should be paying close attention to Fortnite. 

SPEAKING OF TEEN-RELATED ACTIVITIES
My nearly 16-year-old son is a huge sports fan. He seems to know every obscure detail of players from the MLB to college rugby. He follows his favorite teams - the Chicago Subs, the Green Bay Packers and Cardiff - religiously and can recount the highlights of every recent game. Yet he almost never watches linear sports nets and while he will watch snippets of live games, I don't know that he's ever watched an entire episode of Sportscenter. What he does watch is a ton of YouTube. In between the Fortnite walkthroughs and watching other people play Madden Football, he follows all sorts of sports-related YouTube channels. He watches the official game recaps, listens to other people talking about the games and shares whacky moments from the games. He uses YouTube as part sports net, part sports radio and a lot of times I'll find him listening to some YouTube channel while he's reading or doing something else.|

I won't say that the traditional sports nets don't exist for him. But they play a very different role in his life than I would have predicted. And it makes me wonder what the future holds for these traditional sports networks. Their ability to pay the ever-increasing rights fees is dependent on having a steady, engaged audience. And from what I can tell from watching the behavior of my son, that is going to be a challenge.

HBO MAX'S APPLE TV PROBLEM
HBO Max recently updated its Apple TV app and things have not went well. Social media is filled with complaints about the changes, which include making it nearly impossible to perform simple functions like rewinding a stream a few seconds.

To give you a sense of the scope of the problem, check out this Twitter thread from film and TV producer Keith Calder (Blindspotting, One Night In Miami..:). His comments echo something I've said a lot in the past - that one of Netflix's biggest strengths is its focus on tech issues:




It's also kinda funny to read the tweets from HBO Max's social media team, as they attempt to respond to all of the people who jump into the thread to complain about their problems with the app.

HBO Max rolled out a new version of the Apple TV app this morning, which appears to be a reversion back to previous app. And as a journalist who hears a lot of mealy-mouth non-apologies when media companies make a mistake, I appreciate the clarity of this explanation from HBO Max's Andy Forsell:




ODDS AND SODS

* You Make My Dreams (Come True) was never released as a single in the UK. 40 years later it's Hall & Oates  biggest hit, with more than 1 billion streams.
* Discovery+ has ordered a five-part international culinary competition series called The Globe, hosted by Robert Irvine. The first two episodes premiere on Saturday, July 17th, with the remaining episodes available every Saturday over the following three weeks.

*  Production has started on The Penterverate, a limited comedy stars starring Michael Myers. The show also stars Ken Jeong, Jennifer Saunders, Debi Mazar, Richard McCabe and Keegan-Michael Key.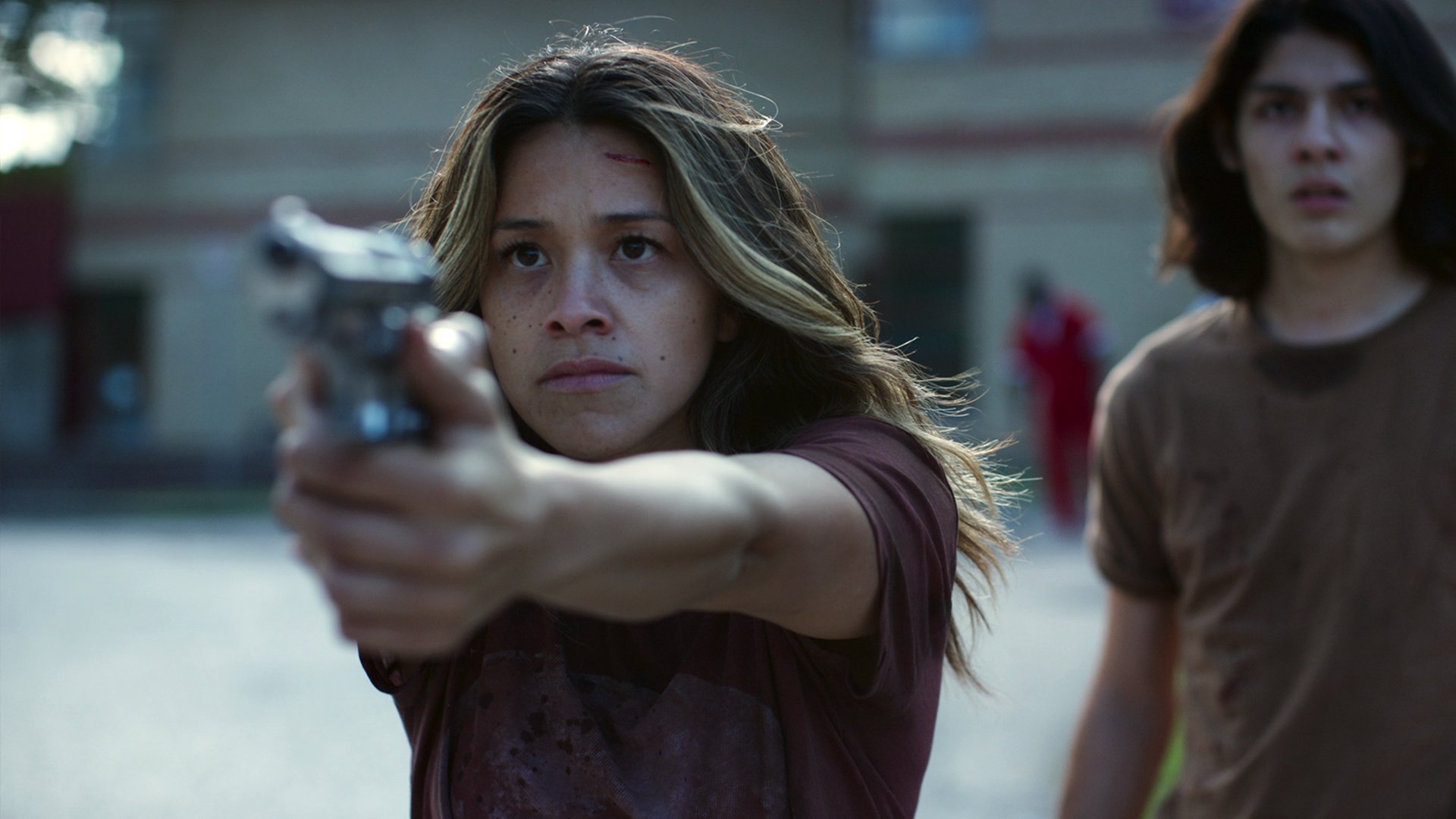 TODAY'S PREMIERES 
1) Awake (Netflix)
After a global event wipes out humanity's ability to sleep, a troubled ex-soldier fights to save her family as society and her mind spiral into chaos.

2) BET Presents The Encore Series Premiere (BET)
Nine female R&B stars are brought together in hopes of assembling the ultimate super group; one member declares she has other ambitions. 

3) Card Sharks Season Premiere (ABC)
Joel McHale returns as host for the second season of Card Sharks, a suspenseful game where a fortune can be won on the turn of a single playing card! The road to glory and riches begins with two players who face off in a head-to-head elimination game with the goal of one player making it to the life-changing money card round. In the money card round, the winning player has to make gut-wrenching decisions and risk it all to win it all. Ultimately, players can either take their earned cash and quit or continue wagering for a chance to take home a major cash prize.

4) Engineering Catastrophes Season Premiere (Discovery)
Experts investigate the most extraordinary – sometimes deadly – engineering disasters around the globe, spanning five continents and ranging from bridge collapses to sinkholes and dam failures. In Minneapolis, what caused a major freeway bridge to suddenly collapse in the middle of rush hour? Why did a routine demolition in Dallas stun the crowds? How did an explosive derailment narrowly miss taking out a town in North Dakota? And in Kentucky, why did the Earth swallow eight priceless Corvettes?

5) Fresh, Fried & Crispy Series Premiere (Netflix)
Passionate about food and ready for fun, critic Daym Drops drops in on America's smokin' hot spots for the best, freshest takes on fried food.

6) Holmes & Holmes Season Premiere (DIY)
Firefighter Rod and his wife Patricia bought an older house that came with its' share of ugly decor structural issues. They had a renovation timeline before their son Jake was diagnosed with a brain tumor.

7) Impossible Engineering Season Premiere (Science)
Experts look to the most impressive and record-breaking builds around the world that push the limits of what's possible. Revealing how these mega-structures and massive machines were ideated and built, as well as spotlighting the trailblazers who are responsible for pioneering new techniques and taking risks that push the boundaries of innovation.

8) Loki Series Premiere (Disney+)
The mercurial villain Loki (Tom Hiddleston) resumes his role as the God of Mischief in a new series that takes place after the events of Avengers: Endgame.

9) Married At First Sight: Where Are They Now? Season Premiere (Lifetime)
Four months after decision day, the couples from Atlanta are back as both the newlyweds and newly single give updates on how their lives have changed since the cameras went away. 

10) Press Your Luck Season Premiere (ABC)
The stakes have never been higher as contestants try to avoid the iconic and devilish WHAMMY for a chance at life-changing cash and prizes. During each game of "Press Your Luck," three contestants compete against each other answering questions to earn spins on the Big Board. Contestants then use their spins to win cash and prizes while trying to avoid the WHAMMY, who could take all of their winnings and leave them with nothing. The winning contestant moves on to the all-new bonus game to face the WHAMMY in a final battle for the opportunity to win $1 million.

11) Sistas Season Premiere (BET)
A one-hour drama series that follows a group of single black females -- Andi, Karen, Danni & -- as they navigate their complicated love lives, careers and friendships through the ups-and-downs of living in a modern world of social media and unrealistic relationship goals. It's a roller coaster ride of emotions and hilarious moments that are the epitome of #squadgoals. The series opens with Andi braving the highs and lows of her special day, Karen making a difficult decision, and Sabrina entertaining the prospect of new love. 

12) The Croods: A New Age (Hulu)
In search of a new home, the Croods encounter the more sophisticated Betterman family. A  new threat forces the two families to set aside their differences to avoid extinction.

13) The $100,000 Pyramid Season Premiere (ABC)
The $100,000 Pyramid is a timeless word-association game in which two celebrities partner with contestants from across the country in a race against the clock, all hoping to make it to the winner's circle and take home the ultimate prize of $100,000. Good Morning America's Michael Strahan hosts.

14) Tragic Jungle (Netflix)
To escape an arranged marriage, a woman flees into the depths of the Mayan jungle, where untamed nature merges the human and the supernatural.

15) 2021 CMT Music Awards (CMT)
Live from Nashville, Kelsea Ballerini and Kane Brown host country music's biggest nght. There will be live performances by Luke Combs, Carrie Underwood, Needtobreathe, Thomas Rhett, Chris Stapleton, H.E.R, Luke Bryan, Lady A and Chris Young.

16) Vanderpump Dogs Series Premiere (Peacock)
Lisa Vanderpump matches adorable rescues with her colorful clientele at the Vanderpump Dogs Rescue Center - the place where doggie dreams come true.


If you'd like to get this daily feature as an email, subscribe to our free daily "Too Much TV" newsletter here.

I'll be back with another one tomorrow. If you have any feedback, send it along to This email address is being protected from spambots. You need JavaScript enabled to view it. and follow me on Twitter @aysrick.