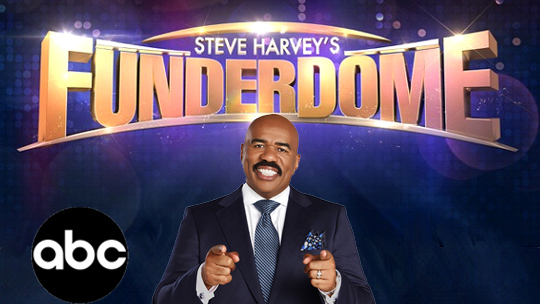 A hacker who goes by the handle "TheDarkOverlord" claims to have leaked eight un-aired episodes of the new ABC series "Steve Harvey's Funderdome." A hacker using the same handle also claims to have been responsible for the leak of episodes from season five of Netflix's "Orange Is the New Black."

The files were posted on the file-sharing site Pastebin, which is a site often used by hackers and others who wish to anonymously share files. The files were accompanied by this brief note:

Hello, this is thedarkoverlord (@tdohack3r) here to deliver a message.

Time to play another round. We're following through on our threats as we always do. We firmly believe that honesty and determination are the two most important factors of any business.

If you prefer your meat bloody, we're serving it bloody as can be: We're bringing another piece from from the world of unaired mainstream media content: ABC's "Steve Harvey's Funderdome


Your friends,
thedarkoverlord
Professional Adversary
World Wide Web, LLC".

Here is the official ABC description of the show, which is set to premiere on June 11:

"Steve Harvey's FUNDERDOME," from Mark Burnett, is a seed-funding competition reality series where two budding entrepreneurs go head-to-head to win over a live studio audience to fund their ideas, products or companies. In each of the 13 episodes, the audience will represent the "customer" and, as the customer is always right, they will be voting to determine the winner.  But, in each round, following the pitches and before Steve Harvey reveals the results of the crowd's majority vote, the entrepreneurs will face a major dilemma: one of the entrepreneurs is allowed to cash out and walk away for a lesser amount. But if an entrepreneur cashes out, they forgo the opportunity to win the whole cash prize for that round – a good move if they lost the crowd vote, but a bad move if they would have won it.
Steve Harvey will host, infusing humor, passion and support for the American Dream. The series is produced by MGM Television and internationally distributed by MGM.  The executive producers are Mark Burnett, Leslie Garvin and Barry Poznick."
We've reached out to ABC for an official comment.
As of the writing of this piece, AllYourScreens has not been able to authenticate the files.