Category: Features
Written by Rick Ellis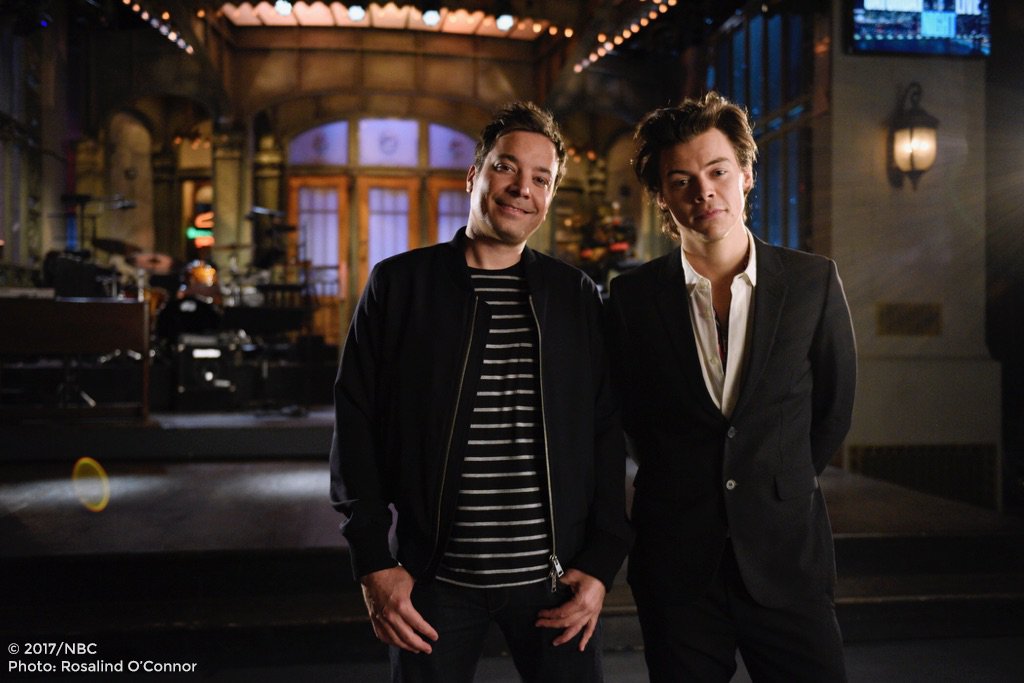 At a time when there is so much great television, no show is considered invincible. The once unbeatable "Today Show" is fighting off two strong morning competitors, late night television has never been more competitive and "The Walking Dead" faces off against a half-dozen strong timeslot rivals. 

The one show that isn't currently facing a serious programming challenge is NBC's long-running "Saturday Night Live." There isn't a better time than 2017 to do aggressive topical comedy and yet no serious rival has popped up to challenge the sketch comedy equivalent to the music of Nickleback. A popular, money-making enterprise that always feels as if it should be better than it is.

So why isn't a network taking on this lethargic comedy mainstay? Especially at a time when the interest in topical, politically-oriented comedy has never been higher?

So what would an SNL rival look like? There are a lot of possibilities that might work, but if I were tasked with putting together the show, this is what I would do:

1) Base It In Chicago

There are a couple of reasons for this. Basing it in the Midwest would give it a different feel than another sketch show based out of New York or Los Angeles. There is already studio space in place that could handle a live show, as well as experienced crew.

But the real advantage is the available pool of talented Improv performers. There's a reason "Saturday Night Live" has so frequently hired people from Chicago. The presence of Second City has created not just a pool of experienced SC performers and writers, but also a seemingly endless number of smaller Improv and sketch stages. Chicago might be the only place in the U.S. where you can assemble a talented cast on the fly. 

Another advantage of having access to a nearby experienced talent pool is that you can hire talent for a specific week or just a sketch. That flexibility is a differentator from the traditonal SNL-style approach.

2) Build The Show For 2017, Not 1976

For all of its successes, the "Saturday Night Live" of 2017 wouldn't feel out of place to a viewer who saw the show during its first year. Yes, there are now many more pre-recorded bits and the cast is more diverse-ish. But the show (and by the show, I mean Lorne Michaels) resists change the way any long-established business does. Change is scary and the attitude has tended to be that a consistently okay show is better than a wildly inconsistent one. 

So what does it mean to build a show for 2017? First of all, no one reads off of cue cards. It's fine to have a fallback, but most of the SNL cast (and nearly every guest) spends a lot of their on-air time looking off-camera and reading words that someone else has written. The sketches need to be more spontaneous and less like the "Your Show Of Shows: 2017."

Building for 2017 means the cast and crew using social media throughout the week to build buzz. Using the world we live in as inspiration and not an excuse. It means releasing a great sketch ahead of airtime if it makes sense. It means tackling subjects that are uncomfortable and even niche. It means a slight sense of chaos on-air and even more a sense of chaos behind the scenes. It means running a Twitch channel for some rehearsals, a Twitter bot that answers questions about the upcoming week's show. Pushing the limits of what you can do when you attempt to blend a traditional sketch show, live improv and writers who would see "Max Headroom" and Michael O'Donahue as comedic inspiration.

3) Politics Matters Now. So Should The Show

For all of the buzz about Melissa McCarthy's Sean Spicer and Alec Baldwin's Donald Trump, "Saturday Night Live" is still a show that seems uncomfortable with politics. Even in a week filled with big political news, that majority of most "SNL" sketches are the same milk-and-potatoes topics that could have been seen five, ten and sometimes thirty years ago. The sketches should be like some real-life version of a smart, expansive and unexpected social media feed. Politics, technology, paranoia, cute memes and everything else mashed-up into one funny and thought-provoking series of pieces.

4) Speaking Of Politics, Expand The Political Orientation Of The Staff

From its earliest days, "Saturday Night Live" has been a solidly liberal show. In the early years, it had a counterculture liberalism that disappeared once cast members became stars in the their own right. This new show needs to cast as wide a net as possible when it comes to the politics of its cast and writing staff. Everyone from solidly Right anti-Hillary to people to the left of Bernie Sanders. It's okay to have sketches that make some viewers uncomfortable. As long as it's funny, thought-provoking and maybe a little unsettling.

5) Music Is Good. But Screw The Big Stars
"Saturday Night Live" has made the choice of a musical guest as much of a programming choice as the pick for the host of the week. There's a preference for big, buzzy musical guests and from a programming standpoint, I can see the rationale for choosing today's hot act. But this show needs to be disruptive, even when it comes to musical guests. There should be a focus on up-and-comers, particularly in musical genres that have never experienced a Max Martin hit song. Small and smart can be as buzzy in its own way as two songs from Maroon 5. And by giving the show a solid musical point-of-view, it makes the production capable of breaking acts, which makes it more commercially valuable.

6) Etc. Etc. Etc.

There are a lot of other things to talk about. Always a cold opening, never an opening monologue. A host makes sense, but lean towards talented actor/comedians who are a bit quirky and outside the traditional Hollywood star system. In the end, every decision needs to be filtered through the lens of creating a fresh take on the sketch comedy genre. 

So where would this show air? Obviously, a broadcast network makes the most sense. They have the biggest audience and the ability to promote the show in a way that basic cable can't match. My personal choice would be ABC. CBS and Les Moonves seem creatively incapable of sheparding this type of unpredictable production and the Fox affiliates seem less-than-interested in taking on "Saturday Night Live" yet again. ABC seems the best bet logistically, although I have no sense if they have the tolerance for pain that launching a show like this would require.

One other thought about the show. It's already mid-April and launching the show by late summer would be insanely ambitious. But with "SNL" off the air in the summer, there is an opening for a rival show to come in and make some noise before the veterans return in September. Even a month's worth of shows before SNL premieres its new season would be enough to build some momentum. Today's viewers are fickle and easily bored. So let's give them something to talk about in the hot days of late summer.
Man, this is a guerrilla campaign I'd love to be a part of somehow. The chance to make some noise and maybe slay a powerful TV institution? What better way to spend a summer.



Have a thought about this piece? Email me at This email address is being protected from spambots. You need JavaScript enabled to view it. and follow me on Twitter at @aysrick.