Features 2 (62)
Here's everything you need to know about the world of television for Wednesday, August 26th, 2020. I'm writing this from the Twin Cities suburbs, where AllYourScreens HQ is powered by the fact that I got a rare full night of sleep. Which also explains why the newsletter is running a bit late today.

TIKTOK AND THE FANS OF 'CRIMINAL MINDS'
Los Angeles Time digital editor Tracy Brown has a fascinating look at the explosion of people of TikTok who are obsessed with the long-running CBS drama Criminal Minds. Earlier seasons of the show are on Netflix and that has apparently sparked a boom of teens becoming obsessed with the show. And of course, sharing their obsession on TikTok:

We're not just talking about casual fans here, either: Videos marked with the #criminalminds hashtag have been viewed over 1.5 billion times on TikTok, which is more than 10 times that of content posted under hashtags associated with other popular crime procedurals such as "Law & Order: SVU," "CSI" and "NCIS" ... combined.

But the notion of teenagers and young adults creating and sharing digital content about a CBS crime procedural that premiered in 2005 shouldn't be written off as a humorous novelty. "Criminal Minds" TikTok also offers a striking glimpse at television's streaming, and social, future.

The entire article is a must-read, but one of the unanswered questions it left for me is whether any of the networks has given serious thought to trying to connect with these fans. There are a lot of downsides to the slumping ratings for every broadcast TV network. But one of the few upsides is that when the audience is smaller, it doesn't take much of an increase in viewers to substantially move the bar. In many cases, just a few hundred thousand additional viewers in the right demo can make or break a show. And many of these TikTok fans are either in the right demo or close to it. These are the very potential TV viewers that the broadcast networks have lost over the past few years.

While Criminal Minds may have ended, there are plenty of other shows and stars with fanbases that can be reached on TikTok, Twitch and other platforms. It's frustrating to me that I haven't seen them make more of an effort to do so.

SPEAKING OF TIKTOK
The ABC comedy The Goldbergs is back in production and series star Hayley Orrantia has been sharing on TikTok the many changes that COVID-19 has had on the production of the show. She uses TikTok very well and it's an example of what I'd like to see the networks doing on a more widespread basis this season.

TASTEMADE AND REALTOR.COM TEAM UP ON BRANDED HOME AND DESIGN SHOW
Branded television gets a bad name, but when done well the branding isn't any more intrusive than those incessant Wayfair mentions sprinkled throughout your favorite HGTV series. In a new four-part series for Tastemade, realtor Andrew Tyree walks first-time homebuyers in four cities through some of the things they should look for when searching for their dream home. Some of the episodes were apparently shot after the COVID-19 outbreak and deal with some of the pandemic-related issues potential homebuyers might face. I haven't see the episodes yet, but it's interesting to me to see how companies like Tastemade are figuring out ways to create compelling programming while still integrating strong branding into the final product. 

Beyond The Block premieres on Tastemade on September 3rd.

There are linear networks where this approach might work as well for off-prime hours (CNBC and USA come to mind). But doing it well requires a production expertise that doesn't come naturally to either traditional infomercial producers or more traditional television units.

And while we're on the subject, I was going to reference a very old daytime show I remember seeing on cable maybe 25 years ago, but I can't find a mention of it anywhere. I believe it was on USA (although I could be wrong). But it was a daytime show in which the host did things such as cooking, but the various items of cookware, clothing, etc were also available for purchase. Do any of you remember this show or am I just insane? Email me at This email address is being protected from spambots. You need JavaScript enabled to view it..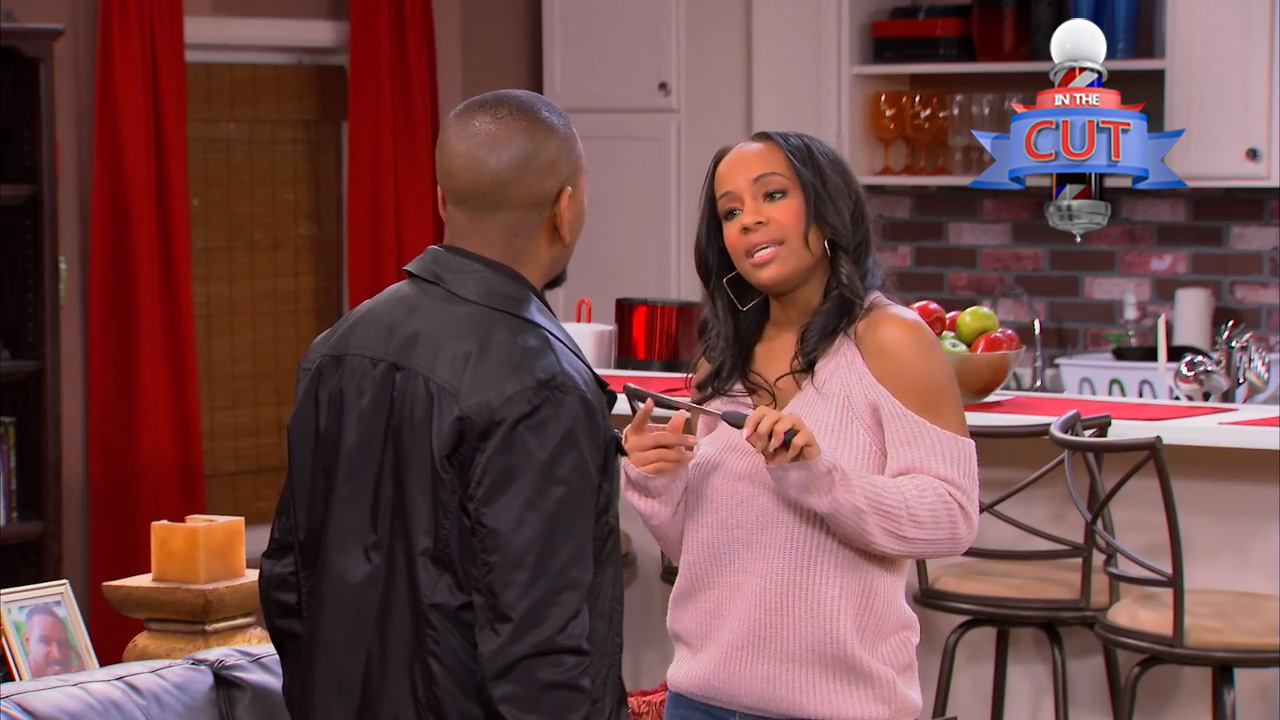 Here is a rundown of the new television programs premiering today:
1) Do Do Sol Sol La La Sol (Netflix)
Lovely pianist Gurara hits rock bottom when she meets the rough and mysterious Fritta Sunwoojun. Can Fritta bring Gurara back to life?

2) In The Cut Season Premiere (Bounce)
Jay "The Dream" Weaver is a barbershop owner and staple in his community. Recently reunited with Kenny, the adult son he never knew he had, life is all new for both of them. Together, they are learning what it means to be adult men: living, working and learning alongside one another. Close quarters, coupled with wisecracking employees, know-it-all neighbors and complicated love interests make for close shaves and good times.

3) La venganza de Analía (Netflix)
Analia Guerrero decides to take revenge against her mother's murderer, a prominent corrupt politician who's running for president of Colombia.

4) Million Dollar Beach House Series Premiere (Netflix)
In the swanky, exclusive Hamptons in New York, the driven real estate agents of Nest Seekers chase multimillion-dollar deals. 

5) Rising Phoenix (Netflix)
Rising Phoenix tells the extraordinary story of the Paralympic Games. From the rubble of World War II to the third biggest sporting event on the planet, the Paralympics sparked a global movement which continues to change the way the world thinks about disability, diversity & human potential.

6) Women in Film Presents: Make It Work! (The CW)
The one-hour variety special, a combination of music, comedy and fun celebrity testimonials, explores the issues and solutions for getting women back to work. Talent confirmed for the special include Malin Akerman, Mara Brock Akil, Lake Bell, Alison Brie, Connie Britton, Logan Browning, Nkechi Okoro Carroll, Rosario Dawson, Jack Donnelly, Beanie Feldstein, Jane Fonda, Jennifer Garner, Elizabeth Gillies, Kathryn Hahn, Ashlyn Harris, Rachael Harris, Cheryl Hines, Sarah Jeffery, Marta Kauffman, Ali Krieger, Javicia Leslie, Melanie Liburd, Rita Moreno, Catt Sadler, Andrea Savage, Sherri Shepherd, Alexandra Shipp, Rain Valedz, Michaela Watkins, Kym Whitley and Alfre Woodard.

TOO MUCH TV REALLY IS A THING
This newsletter is called "Too Much TV" because....well, it's hard to keep track of all the new television premiering everyday. To help you prioritize your viewing, click here to see our list of more than 400 upcoming television premieres, movies and finales. You'll find listings from more than 70 networks, as well as streaming services and web shows.

If you'd like to get this daily feature as an email, subscribe to our free daily "Too Much TV" newsletter here.

I'll be back with another one tomorrow. If you have any feedback, send it along to This email address is being protected from spambots. You need JavaScript enabled to view it. and follow me on Twitter @aysrick.
Last modified on Wednesday, 26 August 2020 13:34
Here's everything you need to know about the world of television for Tuesday, August 25th, 2020. I'm writing this from the Twin Cities suburbs, where AllYourScreens HQ is powered by hot tea.

THE TYRANNY OF RECOMMENDATION ENGINES
I talk a lot here about user interface issues and how various streaming services try and use data to predict what you really want to see. It's clear that when you highlight a show or network to users, that will drive clicks and engagement. In theory, that decision should be an agnostic one. Services should want to choose the option that best suits the tastes of the user. The ideal push involves an option that seems helpful and non-intrusive.

But the reality is that recommendations-like every aspect of the streaming business-is a balance between commerce and usefulness. Every sales and marketing person is looking for an edge and it's difficult for them not to see content options as a marketing tool. Which is fine in theory. But when the marketing part of that becomes obvious, you've done something wrong.

I mention this because I have noticed that in the latest Hulu update of its interface, the content recommendations seem to be obviously much more driven by who owns the content. Previously, recommendations for live programming seem to select channels you had watched most recently as the default options. Which was helpful, because in the case of an event such as the RNC, it would offer me up the familiar MSNBC first before moving on to one of the dozen other networks carrying the live coverage. But during last week's DNC as well as last night's RNC debut, the first choice I would receive for the live event was ABC News Network, the streaming news service owned by Disney, the parent company of Hulu. Now finding MSNBC's coverage wasn't hard. But given that I've never watched the ABC News coverage, continuing to suggest it at some point just became annoying.

SPEAKING OF HULU...
I just saw this Hulu ad on Facebook:




HOW MUCH IS YOUR FAVORITE NFL TEAM WORTH?
Sportico has its annual look at the valuations for all the NFL teams and once again, the Dallas Cowboys top the list:

The average National Football League franchise is worth more than $3 billion, according to data compiled by Sportico. The Dallas Cowboys rank first at $6.43 billion, while the Cincinnati Bengals rank last at $2.12 billion. Collectively, the fair-market value of the NFL's 32 franchises, including team-related businesses and real estate held by owners, is $99 billion. For comparison, that is more than the current equity value of Ford Motor Company, General Motors and Fiat Chrysler Automobiles, combined. The teams' $15.83 billion in revenue in the last fiscal year, which represents the 2019 season, was greater than that of 298 companies on the Fortune 500. That averages to about $495 million per team.

As it turns out, the Dallas Cowboys are essentially too big to sell. NFL guidelines restrict who can own a team and the number of people willing to pay billions for a stake in something they don't control is pretty limited.

INSIDE ROBLOX'S WAR ON PORN
This Fast Company piece is from last week, but I just ran across it and in case you haven't seen it, it provides a fascinating look at Roblox's whack-a-mole efforts to shut down private rooms that feature awkward animated sex. And apparently, lots of swearing:

New players started this Roblox game with a choice: "Boy," "Girl," or "other." Selecting one of the first two options immediately stripped your clothes and transported you poolside; clicking "other" placed you, clothed, in the room with sex toys. Avatars could choose among more than 25 different body positions and movements—most of them simulating sex acts. (Males could also, incongruously, choose "pushups.") Beer and boom boxes were available too. 

The Haha house would eventually be visited by players more than 600 times in its few hours of existence, but for now it was relatively quiet. Inside, the only soul stirring was a solitary male figure in the home's open-concept kitchen, recumbent on the breakfast bar. Judging by the motions proximate to his pelvis polygons, he was pleasuring himself. Elsewhere in the house, a player requested a private game server with another—so they could enter an identical, empty copy of the party house and carry on their interactions alone. 

One interesting factoid from the piece: 

A December 2017 study by Comscore found that kids between the ages of 5 and 9 spend more time playing Roblox than doing anything else online on PCs; for those between the ages of 9 and 18, only YouTube consumes more of their online attention.

Roblox is also big money, with data suggesting players spent $490 million on Roblox in just the first half of 2020.

ODDS AND SODS
The miniseries The Stand will premiere December 12th on CBS All-Access. New installments of the nine-episode limited series will then air weekly each Thursday.

Former Home Improvement stars Tim Allen and Richard Karn are reuniting for a competition series at History. On Assembly Required, builders compete from their home workshops to breathe new life into household items that desperately need fixing.



Here is a rundown of the new television programs premiering today:
1) Alex Season Two Premiere (MHzChoice)
A dark, gritty Scandi Noir thriller about a very bad cop desperately trying to go straight. At the end of Season 1, Alex's world totally fell apart. He saved his son from the mafia but paid a heavy price. His wife left him and he was sent to jail for killing a fellow police officer. His only chance for survival might very well be to join the gangs he fought in his other life. But when his ex-partner Frida comes to him and offers to reduce his sentence in exchange for becoming an undercover informant, hope reignites in Alex. His family needs him, especially his son Simon, who is taking a wrong path in life. Maybe he still has a shot at redemption? Alex's resolve and character is tested once again as he gets caught into a complex game, where everyone, including the police, tries to play him and danger is always lurking.

2) Emily's Wonder Lab Series Premiere (Netflix)
In this live-action series, host Emily Calandrelli makes STEAM fun with science experiments, activities and demonstrations that will blow your mind!

3) The Have And The Have Nots Season Premiere (OWN)
The series portrays the ongoing drama between the wealthy Cryer and Harrington families and the poor Young family. The most explosive season yet continues with no one unscathed by scandal, destruction, life-threatening moments, and even death. 

4) Trinkets Season Two Premiere (Netflix)
The teen shoplifters are back for another season.

TOO MUCH TV REALLY IS A THING
This newsletter is called "Too Much TV" because....well, it's hard to keep track of all the new television premiering everyday. To help you prioritize your viewing, click here to see our list of more than 400 upcoming television premieres, movies and finales. You'll find listings from more than 70 networks, as well as streaming services and web shows.

If you'd like to get this daily feature as an email, subscribe to our free daily "Too Much TV" newsletter here.

I'll be back with another one tomorrow. If you have any feedback, send it along to This email address is being protected from spambots. You need JavaScript enabled to view it. and follow me on Twitter @aysrick.
Last modified on Tuesday, 25 August 2020 12:07